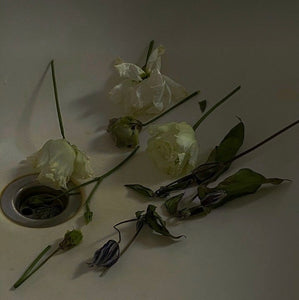 Are you guilty of overthinking? I know I am a horrible overthinker ( if that's even a word). Overthinking keeps you from living your best life and living in the moment. Getting your overthinking under control would immensely improve your day to day life and it can help find happiness and beautiful moments in the mundane.    Overthinking almost always puts you in a negative state of mind. It can bring out anxiety, stress, and unhappiness. Even though it is difficult to stop overthinking, it is possible to stop or even improve. You can train your brain to perceive things...
---
Hello, 11:11 family!   I hope you have had an amazing week. I can say on my end that these past couple of weeks have been hectic. Transitioning from "summer vacation" mode to "back to school" mode has not been easy for me. I can imagine it hasn't been easy for you either. Even if you don't have kids in school, just the added traffic alone has been a hassle.  In hectic and stressful times, it is so easy for us to forget the most simple thing: checking in with yourself. I am a big believer in the saying, "...
---
Just wanted to invite you to share a quick peaceful moment to welcome in this new month. Find a quiet and comfortable space and focus on the energy you want to call in this month. Take a deep breath and let go of any tension or stress and slowly visualize the negative energy leaving your body. Release the things from the past that are holding you back.  Be present in this moment so you can call in your desires for this month. Take a deep breath and recite: I am capable of receiving abundance. Great things are always happening to...
---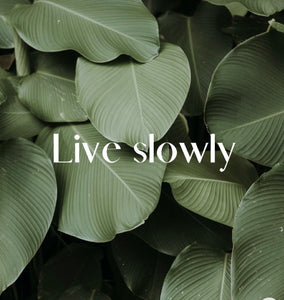 Hi family! Happy Friday!  This week for Good Vibe Friday, I wanted to share a couple of things with you. First of all, thank you so much to every single new customer and every single OG customer that has made a purchase this week. Thank you so much!      I have been living life more mindfully and have decided to choose quality over quantity when it comes to every single thing in my life. From friendships and people I keep around me to products I have been using. Living mindfully has been such an amazing new lifestyle change and...
---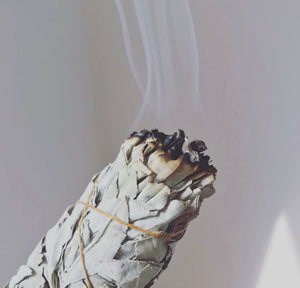 Smudging is such a simple trick to elevate your space and I'm here to explain why. Smudging is the act of burning one or more medicines gathered from the earth. It is the ritual of burning herbs with the purpose of cleaning the energy of a physical space, object, or person.  Smudging produces negative ions. Negative ions are produced by nature and our bodies need them because it strengthens our immune system and it helps decrease stress. It increases the production of serotonin, which is one of the biggest mood stabilizers in our bodies which is why so many people...